Have You Been Looking for a Fun, Effective & Legitimate Way to Get Yourself or Your Kids Involved in MMA?
Fun, Fitness & Self-Defense from Highly Experienced, World Class Mixed Martial Arts Instructors
Does it seem intimidating to try to learn mixed martial arts or self-defense, or even to get into better shape?
Have you wasted time, money and energy on fitness programs and gyms which didn't produce real results?
Are you tired of self-proclaimed experts who don't have any real experience and offer nothing but bogus claims?
If so, My Closely Guarded Training Program Will Help You Transform Your Body and Change Your Life For The Better!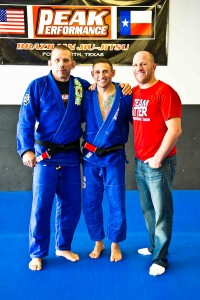 My name is Juan Tatum, and five years ago, I made the best decision of my life. I quit my full-time job and instead decided to focus all of my energy and time into my true passion — teaching and training mixed martial arts.
I've been training in Brazilian Jiu Jitsu since 2004, when I was 21 years and held lofty goals of becoming a world champion fighter. This was before the UFC and MMA as a whole reached the height of popularity which it has now obtained.
Like everyone else who begins competing though, I learned that athleticism can only take you so far. With BJJ and martial arts, technique is truly at the heart of success.
Therefore I dedicated myself entirely, and I spent countless sweaty hours drilling over and over again in the gym, and putting in my hard work.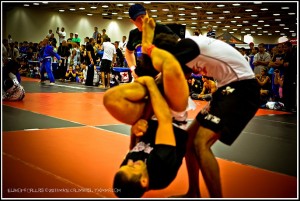 Before long, I made great progress, and began competing in tournaments across the country, fighting in front of sold out crowds, on televised cards, and challenging myself against incredible fighters. I was even able to achieve the rank of Black Belt under widely respected instructor Paul Halme, an accomplishment which I hold very dear to myself, and take extreme pride in having achieved.
Today, while I have retired from competing in MMA, I remain one of the few local Fort Worth mixed martial arts instructors who actually still competes in BJJ tournaments. By honing my Brazilian Jiu Jitsu in real competitions, I'm able to stay sharp with my technique and knowledge, and stay ahead of the curve of a constantly evolving sport.
At Peak Performance Watauga, you'll benefit from firsthand, world-class instruction and experience, at a fully equipped, state-of-the-art facility. We offer Brazilian Jiu Jitsu classes, Muay Thai, and combined mixed martial arts training, along with group fitness classes as well.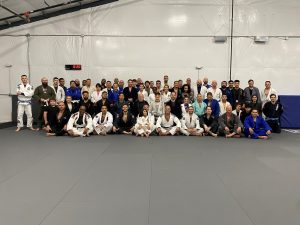 While we train professional and amatuer fighters, we also offer mixed martial arts training for the whole family, including kids and adults, family classes, self-defense, and even our bully-proof program for kids. We're proud to have the number 1 kids program in the area!
You'll learn self-defense, you'll get into great shape, and you'll have fun along the way, benefiting from a supportive and challenging atmosphere. Improve your self confidence, look and feel at your best, and finally enjoy real results from your training.
Have fun as you get into better shape, improve your self-confidence, and learn self defense at a certified training center!
Lose weight, and build lean muscle mass and functional strength
Classes for the whole family, and all experience and skill levels, including the #1 Fort Worth mixed martial arts program for kids!
World Class Instructors at a State of the Art Facility – Mixed Martial Arts Training for the Whole Family!
.
Peak Performance Watauga BJJ & MMA in Fort Worth
photo title
Mixed martial arts, Brazilian Jiu Jitsu and Muay Thai training
Classes for kids, adults, and the whole family
Group fitness classes
Self-defense training, and the bully-proof program for kids
Certified training center with professional & amateur competitors, and world-class instructors
State of the art facility with all of the latest and best equipment, pads, and weights
Friendly and supportive atmosphere
Transform your body and your mind
#1 Kids program in the area
Locker room and shower facilities, and the best hygienic care for our mats and gear
Great pricing as well as family discounts
Unbeatable schedule, and a convenient location
60 day money back guarantee!
Peak Performance
Watauga MMA & BJJ
Friendly and supportive world-class instructors
Convenient schedule and great pricing
Clean, safe, state of the art facility
Classes for kids, adults, and the whole family
Other
Mixed Martial Arts Gyms
Intimidating or inexperienced staff
Limited class times or classes you can't afford
Old, worn out equipment which isn't maintained
Best classes only offered for those competing professionally
CLICK HERE to register for Fort Worth mixed martial arts & Brazilian Jiu Jitsu training or call 817-680-8011
Here's my personal GUARANTEE to you!
CLICK HERE to register for Fort Worth mixed martial arts & Brazilian Jiu Jitsu training or call 817-680-8011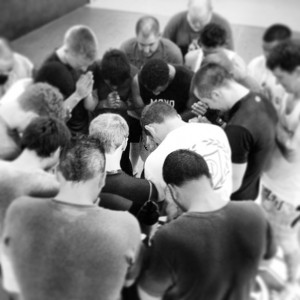 Mixed martial arts can be a wonderful tool to help you improve on your physical fitness, while learning invaluable life skills as well.
We'll help you build your self-confidence, learn self defense, and push past the obstacles which have been holding you back physically and personally. You will change your body, your mind, and your entire life.
Plus, at Peak Performance Watauga, you'll enjoy fun classes, world-class instruction, and training for the whole family, with the number 1 kids program in the area.
Get started today, and we'll help you reach your goals — we guarantee it!
Sincerely,
Juan Tatum
Owner & Instructor
Peak Performance Watauga
P.S. – With a 60 day money back satisfaction guarantee, there's nothing holding
you back from improving your physical fitness, learning self defense, and gaining unshakeable self-confidence. Learn from world-class instructors at Peak Performance Watauga, and always strive to be your best!
CLICK HERE to register for Fort Worth mixed martial arts & Brazilian Jiu Jitsu training or call 817-680-8011