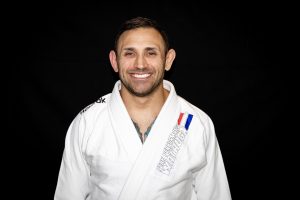 Juan Tatum: Head Instructor & Owner – 2nd Degree Black Belt Brazilian Jiu-Jitsu | Red Praijit Muay Thai | Amateur World Champion | Undefeated Pro MMA Fighter
My interest in Martial Arts started young. When I was a child my father (a retired boxer) began training me in boxing. After a short time, my parents enrolled me in local boxing, Tae Kwon Do, and Karate programs. I continued training through the years and discovered MMA while watching the UFC, it was then I decided to begin training Mixed Martial Arts. I started by first enrolling in a Muay Thai program and loved it. November 2004 my journey with BJJ began I worked hard to gain the respect of my peers and my coaches. I began helping with classes and competing as often as I could. All of my hard work paid off in December of 2012 when I received my Black belt from Professor Paul Halme. My career with Peak Performance has been amazing; I have fought for championship titles and also on national television. I look forward to giving our students the best instruction and training possible!
---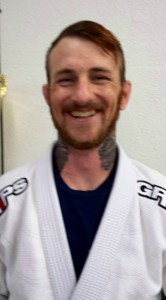 Micah Malone: Assistant BJJ Instructor & Kids Competition Team Instructor – Black Belt Brazilian Jiu-Jitsu
I began training Brazilian Jiu-Jitsu in 2004 in Canton, Michigan under Ryan Fiorinzi. Moving back to Texas in 2006 I trained at many gyms throughout the metroplex. My daughter, brother, nephew and I began training at Peak Performance in 2010 where we have received all of our belt promotions under Paul Halme and Juan Tatum. Both my daughter and nephew hold the rank of green belt, my brother is a blue belt, and I am now a black belt. I love training and coaching at Peak Performance Watauga, it's such a reward to see all of the kids progressing successfully and becoming champions under our instruction. I look forward to many future victories and achievements with our team!
---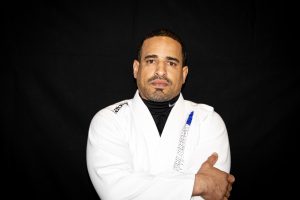 Jamie Heller: Assistant Instructor & Expert Fitness Trainer – Black Belt Brazilian Jiu-Jitsu | 2nd Degree Black Belt Kung Fu
In May 2004, I started training Kung fu San Soo. While studying Kungfu, I became an assistant instructor & worked my way to being one of the main instructors teaching Adults, kids and even people with physical & mental disabilities. During this time, I was awarded my 2nd-degree black belt. When received, I started looking for my next challenge. I discovered Brazilian Jiu Jitsu in December 2007. I came to Peak Performance in April 2009 and never looked back. Under Professor Paul Halme & Professor Juan Tatum, I have worked my way from being a student to becoming a member of their awesome coaching staff as a brown belt. I truly feel blessed to have found my passion in life and couldn't see myself doing anything else. Many people have helped me get to where I am today and I hope someday to be a positive force in someone else's life, just like these coaches were for me.
---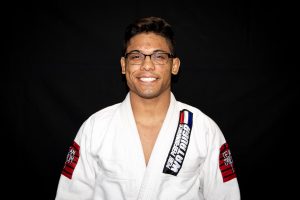 Anthony Gaut: Digital Marketing Manager & Fitness Instructor – Blue Belt Brazilian Jiu-Jitsu | Amateur MMA Fighter
I started training as soon as I finished high school in 2015 and as they say, the rest is history. I found my second home at Peak Performance Watauga and I'm extremely grateful I not only get the opportunity to teach but help promote the gym as well. I've been trained by world-class instructors on how to lift weights and move the body since I was about 15. Combine that with expert striking lessons from Coach Victor and that's what you will receive when you take my Fitness Kickboxing class. I look forward to seeing you there, welcome to the family.
---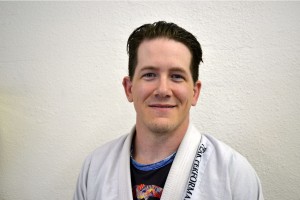 Nick Clark: Assistant Instructor – Black Belt Brazilian Jiu-Jitsu
I began martial arts training when I was young, I started with American Karate and took an immediate interest in BJJ after seeing the Ultimate Fighting Championship. It was watching the legendary Royce Gracie fight that inspired me to begin training in Bjj. I began training Bjj in late 2007 and found a home at Peak Performance in 2008. I have achieved my goal of Black Belt and now look forward to passing on my knowledge to students at the gym.

---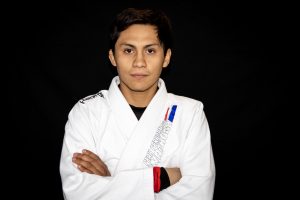 Victor Altamirano: Assistant Instructor – Brown Belt Brazilian Jiu-Jitsu | 2nd Degree Black Belt Tae Kwon Do | Professional MMA Fighter(4-0)
In 2002, I started training Tae Kwon Do. Within 10 years of studying this art, I received my 2nd-degree black belt. During this time, I taught for 6 years. In 2012, I moved to the DFW area and became interested in Muay Thai and Brazilian Jiu Jitsu and discovered Peak Performance. I've been training for a little over 4 years and have since received my brown belt in Brazilian Jiu-Jitsu and a Brown Praijit in Muay Thai. I have fought and won 4 Professional MMA fights and look forward to many more. I aspire to eventually fight in the UFC and receive my black belt in Brazilian Jiu-Jitsu.
---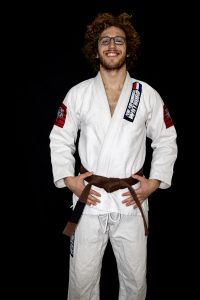 Daniel Lemons: Assistant Instructor – Brown Belt Brazilian Jiu-Jitsu | Amateur MMA Fighter
Bio coming soon.
---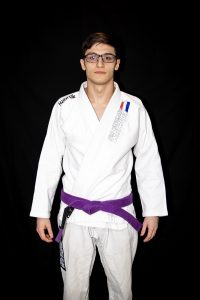 Tony Lemons: Assistant Instructor – Purple Belt Brazilian Jiu-Jitsu | Pro BJJ Athlete
I've wrestled for 6 years and done Jiu-Jitsu for 4. After graduating high school I was confused as to my journey in life and used Jiu-Jitsu as my escape. It's now become my passion and purpose to better myself and teammates around me. Next to my own training, teaching the kids is my favorite thing to do every day. I look forward to showing up every day to be wiht my family at Peak!
---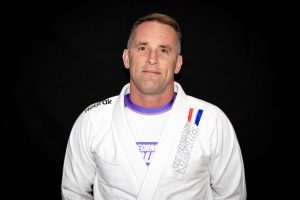 Jay Hudman: Assistant Instructor – Purple Belt Brazilian Jiu-Jitsu
I started my BJJ journey in September of 2014 with no prior martial arts training. I was only looking for a fun way to get in shape but had no idea of the road it would take me on. I was almost instantly addicted to the sport. Jiu-Jitsu has taught me more about myself than I could possibly imagine and has become a way of life for me. The friendships I have developed are irreplaceable. It is an honor to be on the coaching staff here.